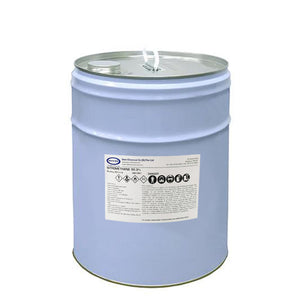 Nitromethane
Regular price $440.00 Sale
Note: SCDF P&FM storage licence is required if the quantity purchased, stored or kept exceed the licence exemption quantity (i.e. 20 litres for most P&FM).
Nitromethane, sometimes shortened to just Nitro, is an organic compound with the chemical formula CH3NO2. It is the simplest organic nitro compound. It is a polar liquid commonly used as a solvent in a variety of industrial applications such as in extractions, as a reaction medium, and as a cleaning solvent.
Nitromethane is used as a fuel additive in various motorsports and hobbies, e,g, Top Fuel drag racing and miniature internal combustion engines in radio control, control line and free flight model aircraft. 
Packing Size:
20 Litres Drum
Please contact us for other packaging sizes.

Click here to request for a quote.

*All recommendations and suggestions are made without guarantee since the conditions of use are beyond our control.
Advisory
The Fire Safety (Petroleum and Flammable Materials) Regulations, storage and transportation of petroleum and flammable materials (P&FM) is under the Singapore Civil Defence Force (SCDF) licensing control.
Anyone who intends to store or transport petroleum and flammable materials beyond the stipulated exemption quantities are required to obtain a licence from SCDF. 
If you do not possess the P&FM storage license, we request that you activate an order only when you have fully consumed the P&FM products in your premise to ensure that you do not stock P&FM products exceeding SCDF's stipulated exemption quantity.
Best Chemical Co (S) Pte Ltd holds no responsibility for violations beyond our control. Storage and transport licence is not required if the quantity stored or transported is below the licence exemption quantity (i.e. 20 litres for most P&FM). 
All storage of P&FM, regardless of quantity stored, have to comply with fire safety requirements for storage of flammable materials.
Visit SCDF website for more information. 
www.scdf.gov.sg